April 21st, 7:00 P.M.
Countdown to on Campus Muster Ceremony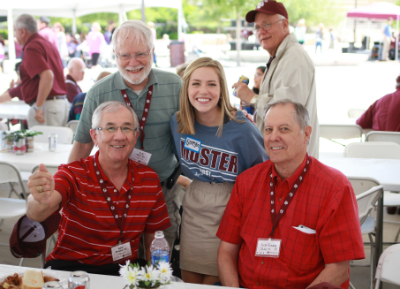 This year's Muster BBQ will look a little different but will still hold the same spirit of camaraderie that embodies the event every year.
We will be hosting the BBQ in Rudder Plaza from 11AM – 2PM, where students will have the opportunity to celebrate local BBQ restaurants, listen to great music, and enjoy a variety of games. The Aggie Muster Committee bought over 1,000 BBQ meal vouchers from local BBQ restaurants exclusively for our student, faculty, and staff community.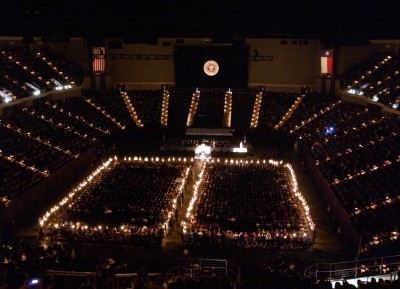 Due to COVID-19 precautions, public access to the 2021 Campus Muster Ceremony, streamed live from Reed Arena, will be hosted exclusively in Kyle Field. The full ceremony will host the honored families and a small group of the Class of '71 and will feature the Ross Volunteers, Corps of Cadets buglers, Interim President John Junkins, Student Body President; Pat C. Beaird '83, Chair of The Association of Former Students; and the Aggie Muster Committee.
The gates of Kyle Field will open at 5 p.m. and seating will be first-come, first-served. The Campus Muster Ceremony will begin at 7 p.m. CST.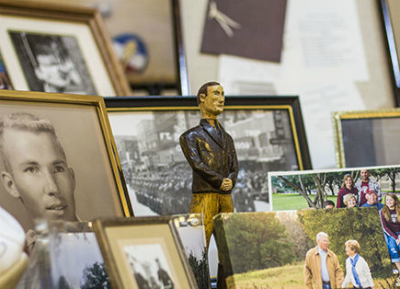 The Reflections Display gives the Texas A&M community an opportunity to learn a little bit about the individuals being honored on our Roll Call. Each family has the opportunity to setup a display in remembrance of their loved one. These displays are setup in the Flag Room of the Memorial Student Center for the entire week prior to April 21st. Please check back soon to view our 2020 Virtual Reflections Display.