April 21st, 7:00 P.M.
Countdown to on Campus Muster Ceremony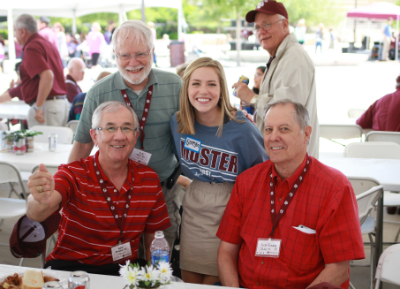 This year's Muster BBQ will look a little different but will still hold the same spirit of camaraderie that embodies the event every year.
We will be hosting the BBQ in Kyle Field Northeast Plaza from 11AM – 2PM, where students will have the opportunity to celebrate local BBQ restaurants, listen to great music, and enjoy a variety of games. The Aggie Muster Committee will be providing BBQ meals from local BBQ restaurants.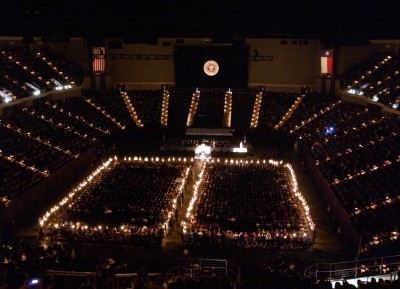 The full ceremony will host the honored families and the 50th year reunion class; and will feature the Ross Volunteers, Corps of Cadets buglers, President Katherine Banks, Student Body President; Dara G. Hegar '95, Chair of The Association of Former Students; and the Aggie Muster Committee.
 The Campus Muster Ceremony will begin at 7 p.m. CST.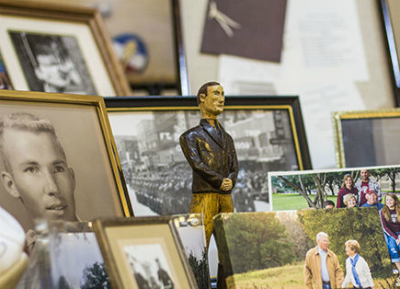 The Reflections Display gives the Texas A&M community an opportunity to learn a little bit about the individuals being honored on our Roll Call. Each family has the opportunity to setup a display in remembrance of their loved one. These displays are setup in the Flag Room of the Memorial Student Center for the entire week prior to April 21st.  Reflections Display.