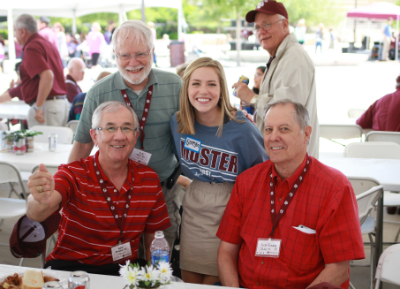 Due to COVID-19, the 2020 Muster BBQ has been canceled. Please check back to learn more about the Class of '70!
Held in honor of the 50th year reunion class, the Muster BBQ is held at Kyle Field Plaza from 12 p.m. to 2:00 p.m. on April 21st. With food, entertainment, and some of the men and women that made Texas A&M so great, you'll want to come out and celebrate with us!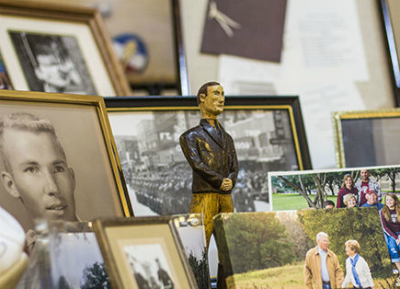 The Reflections Display gives the Texas A&M community an opportunity to learn a little bit about the individuals being honored on our Roll Call. Each family has the opportunity to setup a display in remembrance of their loved one. These displays are setup in the Flag Room of the Memorial Student Center for the entire week prior to April 21st. Please check back soon to view our 2020 Virtual Reflections Display.